Cave Tubing & Mayan Sites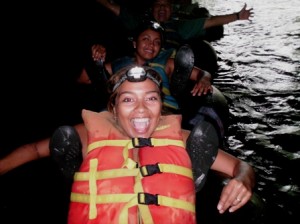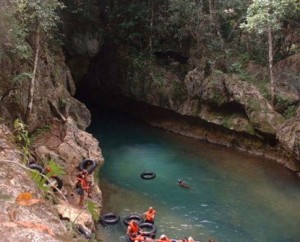 Cave Tubing Jungle Adventure
Belize's Most Popular Adventure Tour!
Belize's longest and most spectacular "River of Caves". Float underground on the Sibun River.
Enter the exciting world of rivers disappearing into the underworld as you float on inner tubes with only your headlamp to light your way. Float past side windows that filter the jungle light through the mist as you swirl around stalagmites jutting from the river and stalactites looming from above. Float past underground waterfalls then into the crystal cathedral, a spiritual center to the ancient Maya. Your native guide will walk you down our jungle track, pointing out the various medicinal trees and other flora, before splashing into the cool, easy flowing waters of the Sibun branch. A one hour drive from Belize City in an private air conditioned vehicle to reach Cave Tubing Site.
$69 US PER PERSON. MIN. 2 PERSON TO CONFIRM.
Includes lunch and entrance fees.
Combo with Zip line Canopy Tour or a Mayan Site for only $29USD per person more.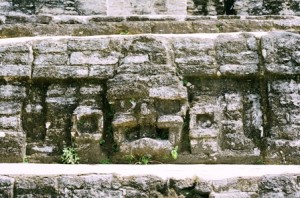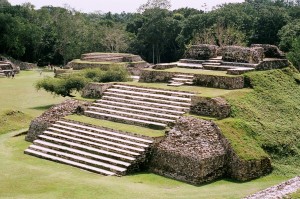 Altun Ha Mayan Ruins
Altun Ha ruins are famous because they found a Jade Head, which is the largest carved jade object in the whole Maya area. It is the national symbol of Belize, which you can see on every banknote. Altun Ha was a major ceremonial center in the Classic Period (250-900 AD) and functioned as a vital trading center linking the Caribbean shores with other Maya centers. Altun Ha is an one hour journey from Belize City on the Old Northern Highway. After your visit to Altun Ha we stop for lunch. We journey back to Belize City.
$69 US PER PERSON. MIN. 2 PERSON TO CONFIRM.
includes entrance fee and lunch.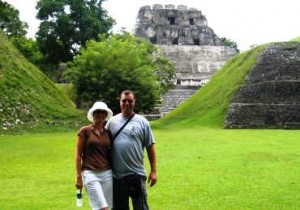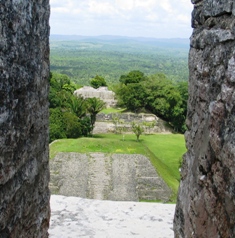 Xunantunich Mayan Ruins and Cahal Pech lunch San Ignacio
Spend the day exploring the Cayo district. An amazing view to Guatemala and surrounding rainforest. Departing Caye Caulker early by water taxi.  Our guide will take us an hour and half journey to San Ignacio. We cross the Mopan River by ferry to take a walking tour of the ruins of Xunantunich. Xunantunich (shoo-NAHN-too-nich) means "Stone Woman" in the Maya language. Most of the structures date from the Maya Classic Era, about 200 to 900. Consisting of a series of six plazas surrounded by more than 26 temples and palaces. One of its structures, the pyramid known as "El Castillo," the second tallest structure in Belize (after the temple at Caracol), at some 130 feet (40 m) tall.[1] Archeological excavations have revealed a number of fine stucco facades on some of the ancient temples of this site. Evidence of construction suggests the temple was built in three stages in the 600s AD, 700s AD, and 800s AD. The fine stucco or "frieze" are located on the final stage. Next stop Cahal Pech. We like to call this tour Twin Cities. Cahal Pech is a mid-sized complex settled around 1000 BC and abandoned by 800 AD. The site consists of seven plazas and over 30 structures including temples, residential buildings, ballcourts, an altar and a sweathouse, all situated on a compact 2 acres. The name Cahal Pech is a combination Kekchi & Mopan Mayan, meaning Place of the Ticks, and refers to the fact that the surrounding area was once used as pasture land. There are no more ticks here than at any other site – very few, if any! Lunch will be enjoyed at San Ignacio Town. $99 US PER PERSON. MIN. 2 PERSON TO CONFIRM. Includes lunch and entrance fees.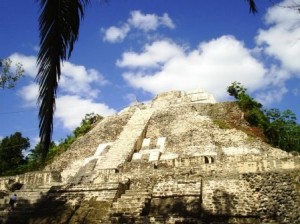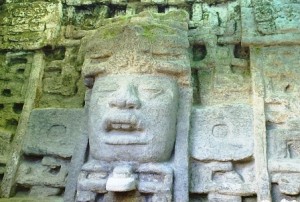 Lamanai Mayan Ruins and Jungle River Cruise
Explore the ancient hidden ruins of Lamanai. Departing Caye Caulker early on the water taxi. Our guide meets us and brings us to Tower hill bridge, where we will start our journey down river to Lamanai, passing dense jungle vegetation and a Mennonite community. Located in the east-central part of the Orange Walk District. Focal points are a well-preserved mask of a Maya ruler emerging from a crocodile headdress. El Castillo rising 108 feet, is one of the largest pre-classic structures in the Maya area. This site was continuously occupied from 1500BC – AD1675. A variety of birds, crocodiles, howler and spider monkeys will greet you. Your guide is fully knowledgeable of the Flora, Fauna and Mayan History. A two hour guided walking tour of Lamanai visiting 4 main temples. Your guide also points out medicinal plants of the jungle. A delicious home cooked Belizean meal and local souvenir stands to enjoy. See ancient artifacts in the Lamanai Museum on site, entrance included. We journey back through the mazes of river to Tower Hill Bridge, where our guide is waiting to bring us back to the marine terminal or our hotel in Belize City, reaching approximately 4:30pm – 5pm.
$95US PER PERSON. MIN 2 PERSONS TO CONFIRM.
Trip includes entrance fees and lunch.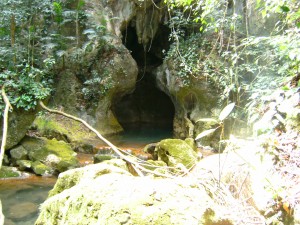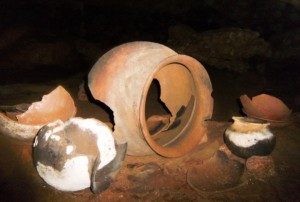 Actun Tunichil Muknal Belize Cave Tour or ATM
For the fit and adventurous this is hands down the most talked about cave in Belize. This no longer has to be an overnight away from the island. At Tsunami Adventures, we offer this a day trip with plenty of time to enjoy this trip. Departing Caye Caulker by water taxi early and returning on the last boat reaching the island. ATM was discovered in 1989 and open to the general public since 1998, the ATM cave is a full five kilometers deep. We journey 2 kilometers into the cave. After a 45 minute walk in the cool tropical rainforest and across three streams you enter its hourglass-shaped mouth for a 10 meters swim in water at most 5 meters deep, to land on a rock shelf. The next 600+ meters is a journey of well over a half hour filled with many sharp & slippery edges, water depth alternates from just covering your toes to portions where only the tallest won't need to swim. Helmets provided and mandatory. Along the way you pass many calcite formations, a few which have undergone minor sculpting (purpose unknown), by the Maya. After this distance, you ascend 2 or 3 meters to a shelf above the river. From this point forward is shallowed ground, where you walk barefoot (with socks only). Don't forget to bring your socks and bring shoes like Teva's or Keens or finger toe shoes or similar. As you go forward you encounter increasing amounts of pottery of all sizes, their condition from near intact to completely shattered. Catalogued within the cave are over 1400 artifacts – pottery, tools, and ceremonial items dating from 1 to 1000 AD – including over 200 vessels. While over half of all the items appear in plain sight in small pools, they are also tucked away between stalagmites, on small, high shelves or other unusual places. The artwork found in Actun Uayazba Kab in unmatched when compared to any other site.
A not-so-common artifact are human remains. So far, remains from fourteen individuals have been found; 7 adults & 7 children, all under the age of 5. These are not the ceremonial burials found in the other two caves in the area, but are sacrificial victims. They were all likely sacrificed in the hopes of appeasing the gods and bringing rain. Young victims, particularly females, were important for rituals to be "zuhui" – pure & uncontaminated in the eyes of the gods. The Crystal Maiden was a young woman of about 20 years old whose complete remains lie at the back of the cave. It is believed that she was clubbed and left for dead, and with the passing of time she has been cemented to the floor in a layer of brown calcite. (To reach her final resting place, you must climb aluminum ladders mounted on a sheer rock face!) Don't choose this tour if you are not an extreme adventure lover, it is not for the faint hearted!
$160 US PER PERSON. MIN. 2 PERSONS TO CONFIRM.
Includes entrance fee and lunch.
IMPORTANT INFORMATION FOR TOURS
Lunch is either a sit down restaurant, picnic lunch or box to go lunch. Trips include private transportation that picks up in Belize City and returns. Trips are fully guided by licensed experienced Belizean Guide.
Round trip water taxi not included. Currently the round trip price is $15.00 dollars and is subject to change. We provide detailed tour vouchers and water taxi tickets. Payment by visa or MasterCard and U.S. Currency. Belizean dollars exchange at $1US to $2BZ
GST Tax is not included in the prices. The GST Tax is currently. 12.5%
We also offer tours to go Belize Zoo, Burrell Boom Baboon Sanctuary, Crooked Tree and more, just ask us.
Please do not hesitate to ask us for any information. Even if you have heard about a trip and you don't see it here. Please ask us!
---